H
ave you ever thought about what your legacy will be? Many of us are so busy with everyday life that we don't usually ponder things like what our "legacy" will be. Or if we will even leave a legacy.
Come to think of it, death itself is something that many of us don't often think about. I don't want to be morbid, but let's face it, we all have a "deathday." Not only is death inevitable, but it's unpredictable. As much as people like to think that they're in control, ultimately they're not. Some things are out of our control.
In the grand scheme of things, what truly matters? King Solomon, one of the wisest men who ever lived, thought a lot about life, death, and what really matters "under the sun."
He realized that so many of the things human beings focus on are ultimately meaningless.
King Solomon also realized that when we pass away, life goes on for the rest of the world, and most of us will be forgotten. As he bluntly put it, "For the wise, like the fool, will not be long remembered; the days have already come when both have been forgotten." (Ecclesiastes 2:16)
Spiritual Short-Sightedness
I believe that one of the biggest problems in this world is spiritual short-sightedness, or the lack of an eternal perspective. A lot of people don't want to think about things they can't see or fully understand, so their perspective is temporal and worldly.
I recently watched an excellent sermon on the topic of having an eternal perspective, and I want to share a helpful picture that the pastor used to make his point. Here's an excerpt of that sermon, in a video I titled "Life Is Like A Play". It's only 2 minutes long, so please watch it.
As Pastor Smith illustrated with that play analogy, what ultimately matters is not our role in this temporary life, but who we are in the bigger picture.
Are we, as Solomon put it, "chasing after the wind" in this life, in what we're doing and focusing on?
Or are we thinking about what matters on a much bigger scale, and how we can be a part of that?
Jesus said, "I am the Way, the Truth and the Life…" Jesus claimed to be Truth itself. As controversial as that statement may be, that's what He said, and it's up to us to believe it or not.
So if God and Truth are synonymous, then wouldn't you agree that worldly pursuits that are outside of God's will are ultimately meaningless, like a dead end street?
Things that are outside of God's will might be meaningful to us, but as Solomon said, in the grand scheme of things, those things are vanity, a chasing of the wind. Why? Because they don't last, they don't have eternal significance. And God is the one who defines truth, not us. Jesus also said this:
"Do not lay up for yourselves treasures on earth, where moth and rust destroy and where thieves break in and steal, but lay up for yourselves treasures in heaven, where neither moth nor rust destroys and where thieves do not break in and steal."
Jesus (Matthew 6:19)
In other words, the things of this world are temporary, they will eventually pass away. What really matters is the eternal.
Here's one my favorite Lewis quotes:
"All that is not eternal is eternally out of date."
C.S. Lewis
I really love that quote. It's kind of funny, when you think about how we care so much about things being "out of date" in this world. For example, most of us wouldn't want to wear out of date clothes, or use out of date technology, or subscribe to out of date theories.
Yet we don't think twice about our entire life being "out of date" if we aren't in line with the Eternal.
What is timeless is what matters.
So our perspective is important because this life is temporary, and Jesus clearly told us to set our mind on things above – things that have eternal value.
As I said in this post about time, I wasted time in the past, now I want to do things that actually matter. History is HIS story. I want to be a part of His story, and I want to be a part of making a true difference in this world, and growing God's kingdom.
I would love to hear the words, "Well done, good and faithful servant" someday, when my time on this earth is over.
What it means to be a true star
The bible says that he who is wise wins souls (Prov 11:30) and those who lead many to righteousness will "shine like stars."
What do I want my legacy to be? I want to be a true star! As this scripture from the book of Daniel so beautifully puts it:
 Those who are wise will shine
like the bright expanse of the heavens,
and those who lead many to righteousness,
like the stars forever and ever.
Daniel 12:3
Am I alone in thinking that is an awesome scripture?
Sorry, Hollywood celebrities, but a true star is not someone who acts in hit movies and walks on red carpets. A true star is someone who leads many people to God, (Life!) impacting eternity.
What do you think? What do you want your legacy to be? Do you agree that ultimately, what really matters is what has eternal value?
Let's hear your thoughts!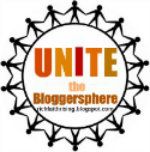 Also linking with teachingwhatisgood.com, Titus 2 Tuesday and Just Write.